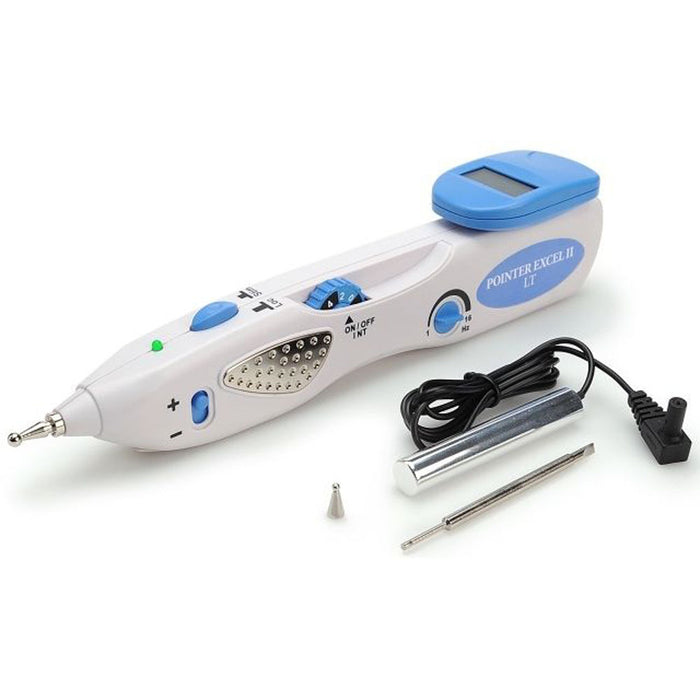 Pointer Excel II LT is the younger brother version of the popular, accurate, and easy-to-operate Pointer Excel II acupuncture detection and treatment device.

Treats and stimulates points following its detection.

Non-invasive approach to needless acupuncture.

It features a 0.35" x 1.0" LCD display to show the frequency of stimulation during operation. It also displays the sensitivity of detection during the location of the acupuncture points.

This unit is fully equipped with unique features such as polarity changed-over switch, frequency selection and micro current stimulation etc.

One of the most innovative hand held stimulators available in the market.

Two probe tips are included with the unit: ear 2 mm (0.08") and body 4 mm (0.16"). Accessories include 9 volt battery, carrying case, and operating instructions.