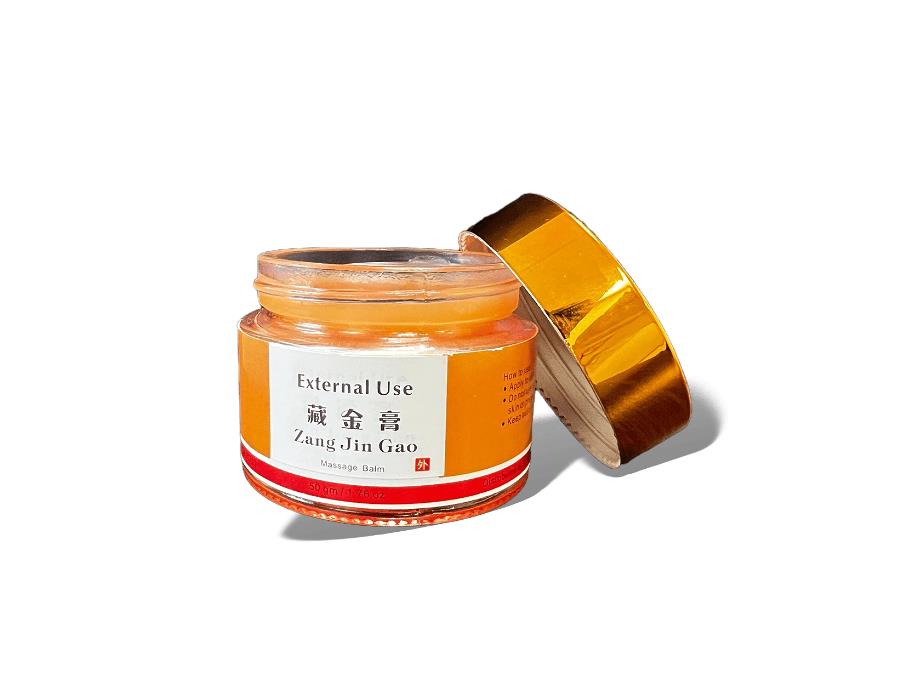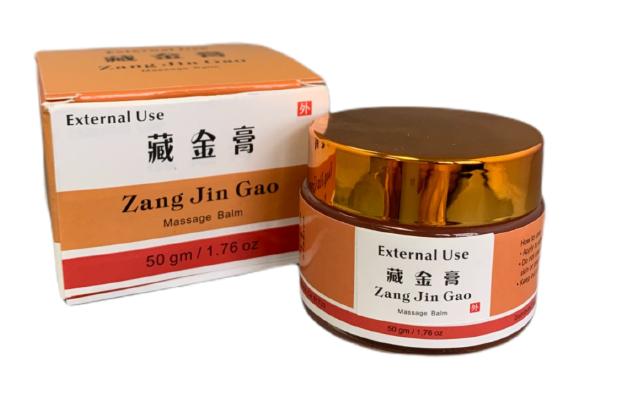 ZANG JIN MASSAGE BALM
                                        (The Hidden Treasure)
ZANG JIN Massage Balm features a seamless integration of natural ingredients and advanced processing technology. It penetrates instantly, deep into the skin when applied, and merits cozy, long lasting warmth that accompanies the manipulation of hands to reach desired result. Distinctive to other massage balms, ZANG JIN is ideal for massage practitioners, acupuncturists, Tuina and physical therapists.
Features at a glance:
Herb natural
Radix Angelicae Pubescentis (Du Huo), Rhizoma El Radix Notopterygii (Qiang Huo), Radix El Rhizoma Notoginseng (San Qi), Herba Speranskiae Tuberculatae (Tou Gu Cao), Rhizoma Chuanxiong (Chuan Xiong), Semen Sinapis (Bai Jie Zi), Flos Carthami (Hong Hua)
No Toxic ingredients
Safe for external use
Ultra strength
Value reinforced pack
50 g (1.76 oz)