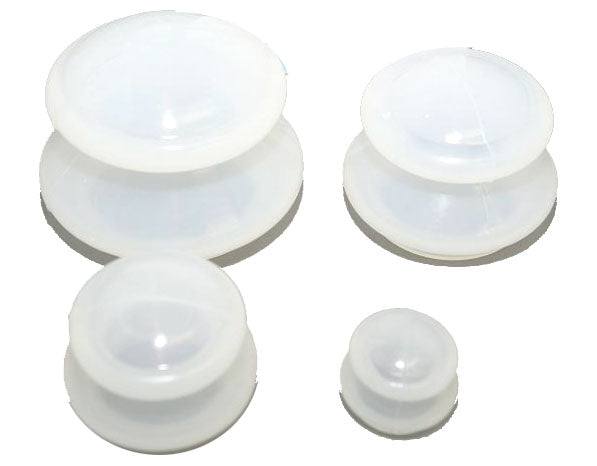 4 Piece Transparent Silicone Cupping Set
Smooth and soft silicone for easy one push cupping application. Clear see through cups allow you to see the amount of suction and color of skin during treatment.
Extra large 3.0″ dia.
Large 2.5″ dia.
Medium 2.0″ dia.
Small 1.3″ dia.
4 pcs/set. Sold by set only.