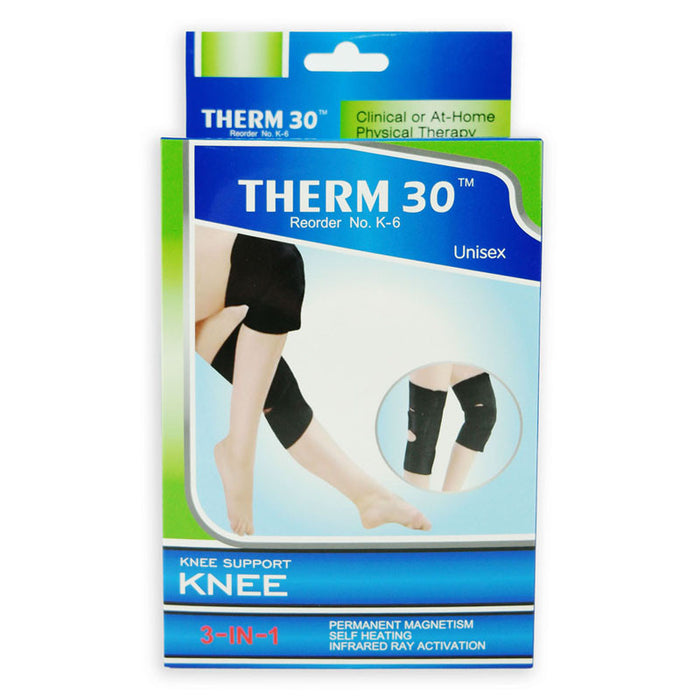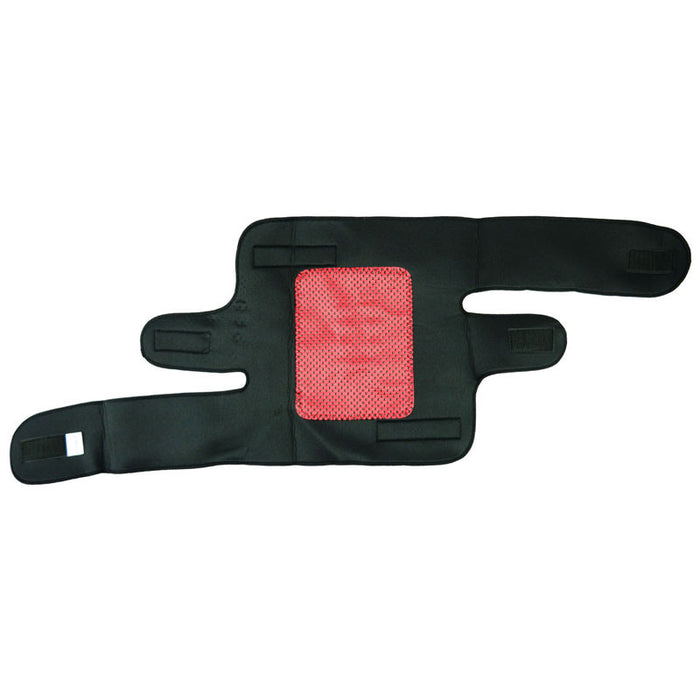 THERM30 - Knee Brace / Support, 3-in-1 (Magnets, Infrared & Self Heating)
This top-of-the-game knee brace uses innovative technology to assist in all stages of the healing process. From minor aches to heavy discomfort, this brace is especially designed to offer an extra layer of support in relieving the stress on your knee! Comfortable and tailored to be useful in all situations from the daily walk to the nightly workout! 
Directions:


Affix the Support to the affected area. Properly adjust to a snug fit. May take up to 30 minutes to reach full function capacity.

Features:
CUSTOMIZABLE: THERM30-#1 Knee Support is be adjusted by the owner with velcro straps to ensure the most comfortable, supportive, and tailored fit 
QUALITY MATERIAL: The material is created of a nano-composite material that can apply targeted warmth based on body temperature with it's 3-in-1 Magnets, Infrared & Self Heating Nano Technology. Breathable. Machine-Friendly
WARM THERAPY: This knee brace provides warm therapy and support to relax stiffness, improve flexibility, and relief pain.