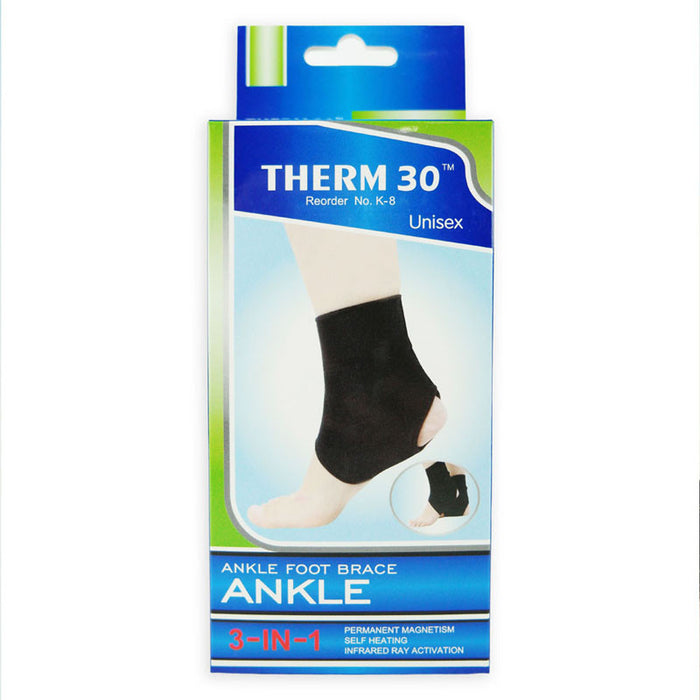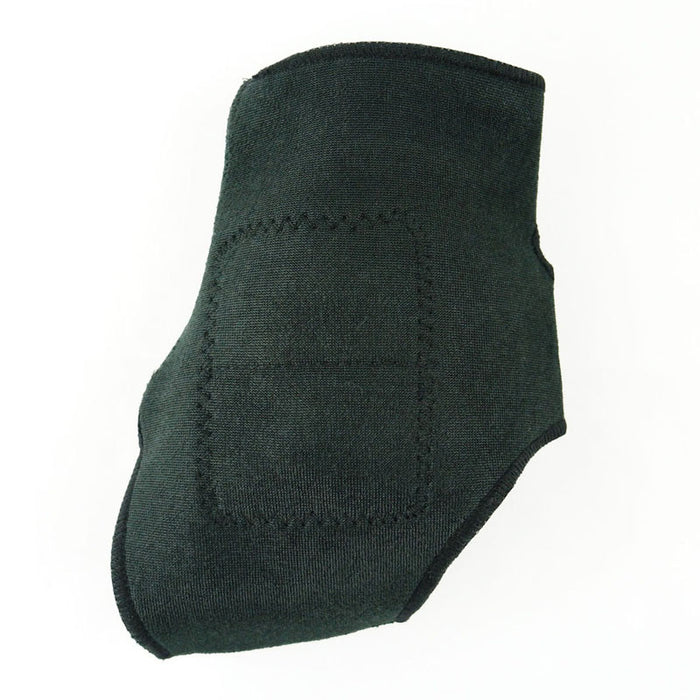 THERM30 Ankle Foot Brace Support 3-in-1 (Magnets, Infrared & Self Heating)
This ankle brace uses innovative technology to assist in all stages of the healing process. The (Magnets, Infrared & Self Heating) system makes it easy to apply targeted warm to injured ankle through a built-in 
nano-composite materials
. Warm therapy helps relax stiffness, improve flexibility and relieve pain. The design of this brace fits right or left foot with an easy, adjustable application. The removable splint allows the user to customize the level of comfort and support for their injury.

Affix the Support to the affected area.

Properly adjust to a snug fit.

May take up to 30 minutes to reach full function capacity.

The use of nano-composite materials for a fine and luxurious fit.

Support from this ankle guard will effectively maintain proper position for the ankle.