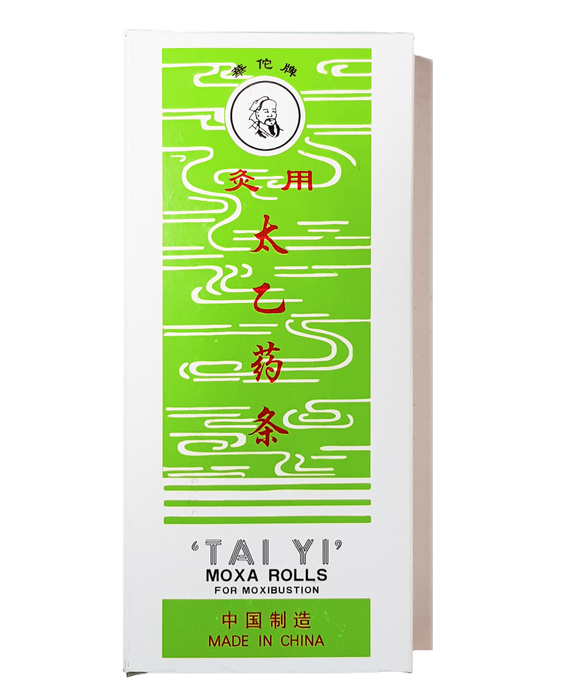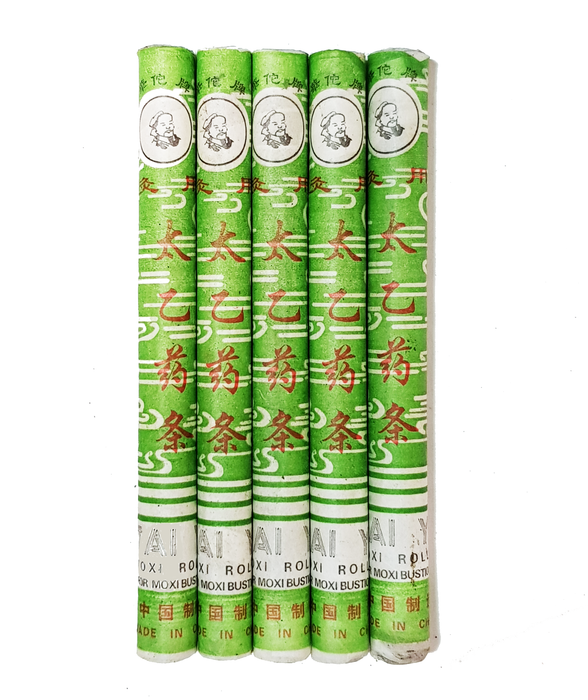 Taiyi Medicinal Moxa Sticks
Traditionally blended, Taiyi chinese medicinal moxa is one of three most popular formulas.

Taiyi moxa sticks are a medicated herbal blend of mugwort, Qiang Huo, Mu Xiang, Bai Zhi and other herbs for moxibustion treatment.
Wind-cold-dampness arthralgia, abdominal pain caused by cold invasion and dysmenorrhea are some of the conditions that can be treated with Taiyi.
Each box contains 10 sticks measuring 0.78" x 8.2" each.