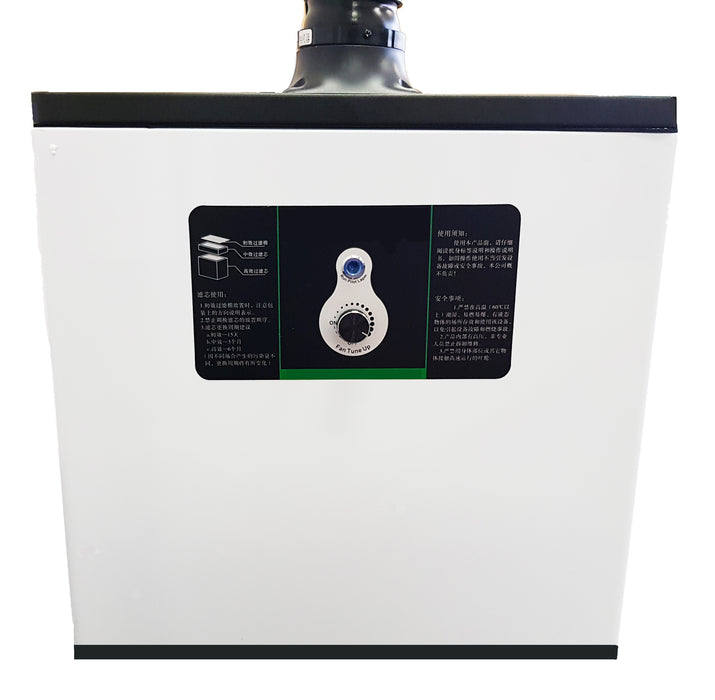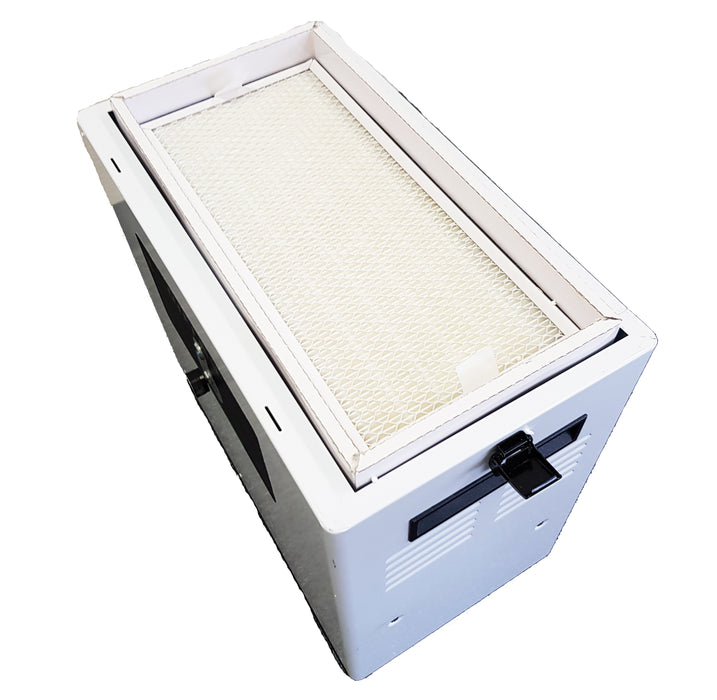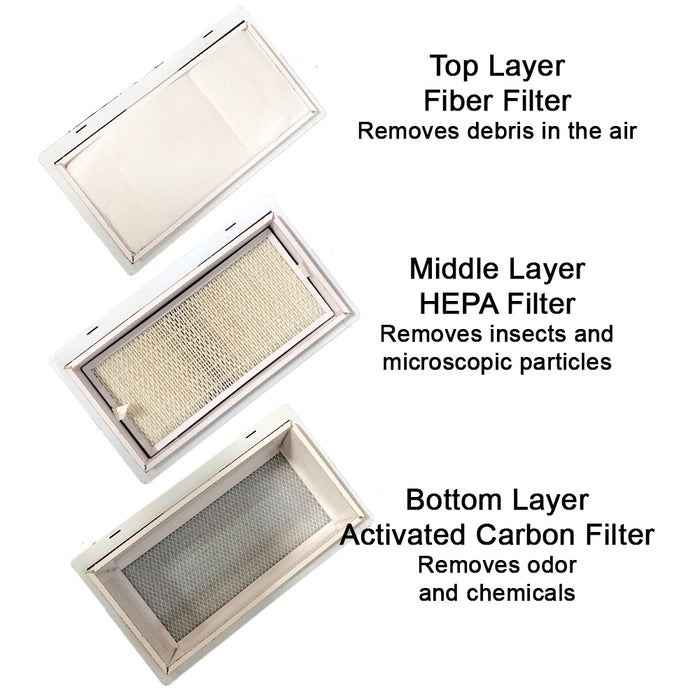 ** Please be aware that this item is NON-REFUNDABLE AND NON-EXCHANGE. **
Is moxa smoke preventing you from performing moxa therapy at your clinic? This air purification device can filter all kinds of smoke, dust, peculiar smell, toxic and harmful gases arising from soldering iron, tin stove dip, laser marking, laser medical, moxibustion, beauty or chemical experiments. No smoking building codes are no longer a problem!


The product is suitable for point-to-point absorption of contaminants. It is equipped with a multi-layer device that utilizes HEPA (the same filters used in commercial airliners for air circulation) efficient filtration technology. This multi-layer filter device on the purifier can accurately adjust the flow of air dependents on the amount of pollutants. It effectively filters the contaminated particles on 0.3 um. Its purification rate reaches up to 99.97%. It is safe to discharge the processed air in room.
Features
No need to drill a hole on the wall or extend the pipe out of the room.
Moxibustion is made exceptionally easy and clean; smoky moxibustion without smoke or odor.
Machine comes with head dome (14" diameter), flexible goose-neck pipe (4.5' long) and main unit (20" high).
Device is equipped with 2 sets of filters to last up to six months for everyday usage. Additional filters available for purchase.
110V AC Power.
Product Demonstration