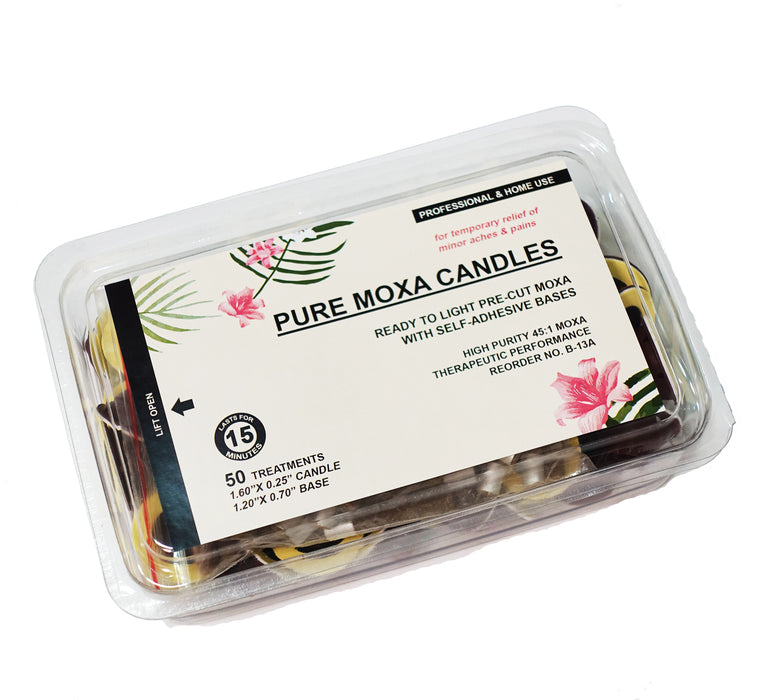 Pure Moxa Candles for Indirect Moxibustion
You can apply them anywhere without having to hold the moxa. Simply light the pre-cut moxa, peel off the adhesive and stick the candle to the desired spots over the skin to begin treatment.
Each pound of moxa is made from 45 pounds of mugwort for high purity and strong therapeutic performance.
Package contains 50 candles and bases for a total of 50 treatments.
About the Manufacturer
Baicaotang Medicine Ltd. was founded in 2006 and is based in Nanyang, Henan Province. Positioned in a region suitable for growing mugwort, they are one of the biggest producer of moxa products including smokeless moxa, 5 year moxa and pure moxa rolls.