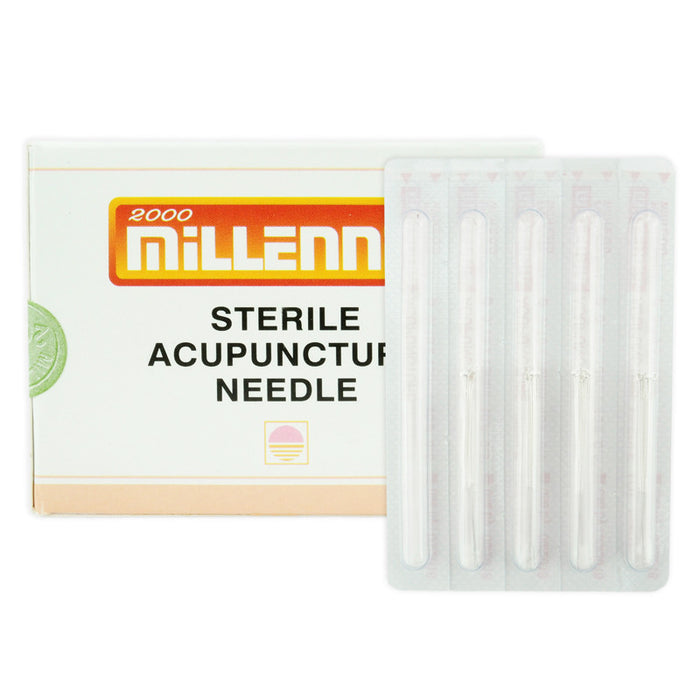 Millennia Acupuncture Needles Bulk Pack Clearance
Clearance final sale :

EXP: 05/2024
Surgical high quality marine grade Japanese stainless steel with silver handle.
100% FDA approved sterilization process by ethylene oxide and gamma irradiation.
Higher body tensile strength (>600 psi) than competing brands for ultra smooth needle insertion.
5 needles packed with 1 guide tube.
400 needles per box.
Color coded gauges for easy recognition during treatment.
Acupuncture needles are brand new, unopened boxes that have an expiration date of September 2021. Final Sale.