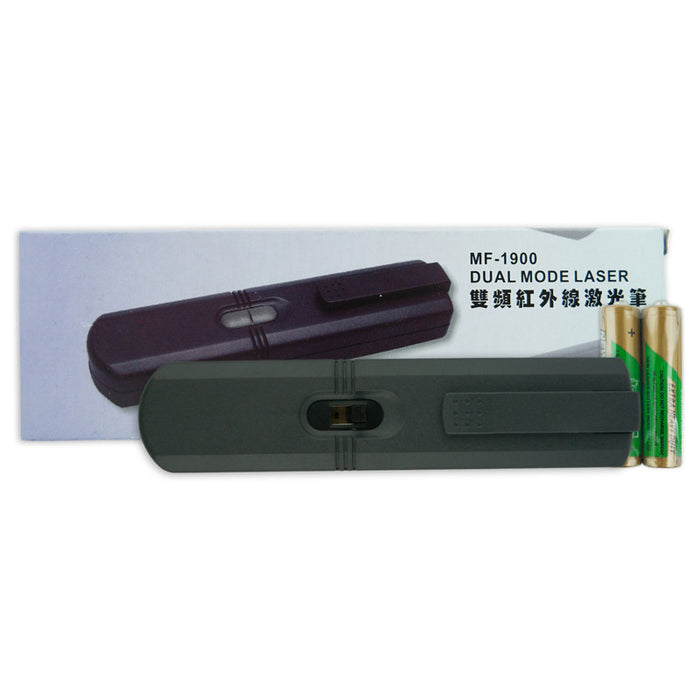 Laser Pen - New Acupuncture Approach
Class IIIa, professional, hi-tech, dual featured, 5 mW laser pen with solid state diode. Both continuous and pulsed mode (2 Hz) are offered in the same unit. The unit is operated by a one button "push" control feature allowing for quick transition from continuous to pulsed mode. The button close to the aperture gives a continuous mode laser beam while the button close to the pocket clip gives a pulsed mode laser beam. The unit will project a visible, coherent, bright red 670nm infrared laser beam 65 feet in a well lit room (300 feet in a dark room). Compact, lightweight and ergonomically shaped for easy and accurate use. Unit includes a black nylon travel case with Velcro enclosure. Measures 5 in x 1.2in x 0.8in and weighs 2.2 oz.(unit only with batteries). Uses 2 standard AAA 1.5 volt batteries (included). 
Note: Because the unit is operated by push button control, the user must push and hold the button to use continuously in either mode. 
Caution: Laser Radiation. Avoid Direct Eye Exposure.