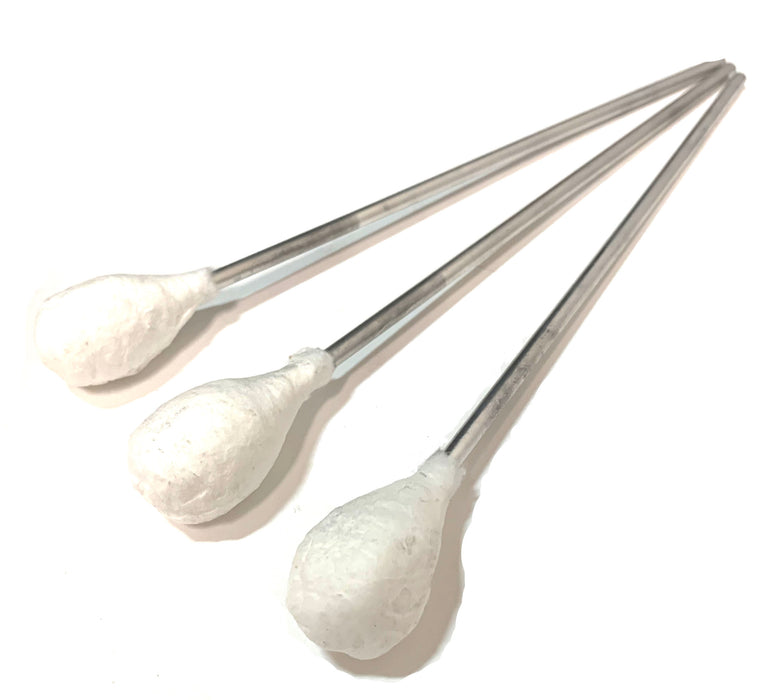 10 Piece Cotton Torches for Fire Cupping
Product Features
Handmade 100% cotton torch.
Each torch is reusable up to 200 times.
The metal handle is extra-thick to prevent burns.
Handle is 10" long and 1" wide (head).
Sold in pack of 10 torches.
Directions for Use
Dip the cotton head in alcohol and ignite with a lighter. Insert the torch head into the glass cup to create suction before application.

Before lighting, inspect the head to make sure that the cotton head is wrapped tightly to the torch. Discard the torch if you notice there is wiggle room between the cotton and the torch.
Do not over soak the torch as falling alcohol may cause burns.
To preserve the life expectancy of each torch, blow out the flame as soon as you finish lighting your cup.
About the Manufacturer
Beijing Medical Research Development Inc. is a leading manufacturer of products for practitioners of Traditional Chinese Medicine. Their products can be found in hospitals and medical facilities all across China.