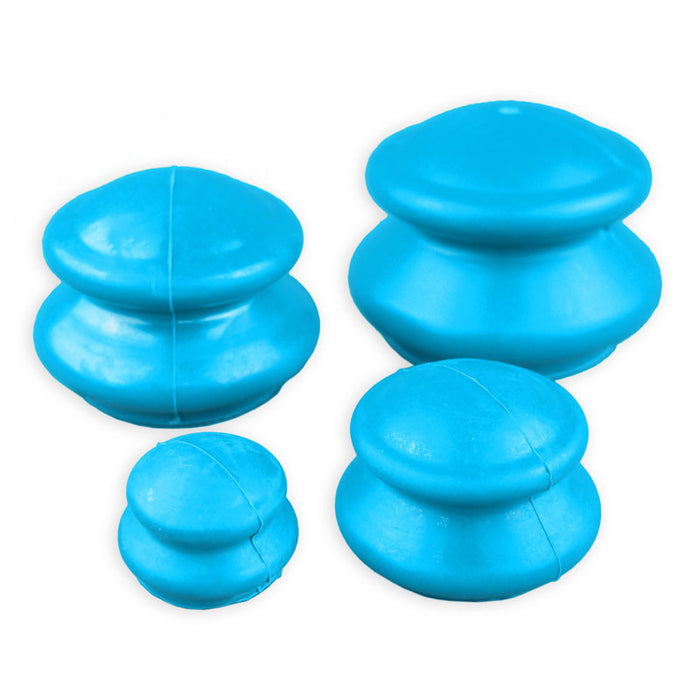 4 Piece Rubber Cupping Set
Inspired by the traditional Northern European folk medicine in Finland, this unique cupping set differs from traditional cupping device that it provides negative pressure release to get rid of rigid soft tissue, drains excess fluid, toxins and help improve local blood circulation. This Finnish Style Cupping Set is made of soft, smooth and squeezable rubber and requires no pumping to enable medical cupping under a cozy, clean and painless control of pressure level.
The Finnish Style Cupping Set includes:
1 extra large size cup, 3 inches dia.
1 large size cup, 2.5 inches dia.
1 medium size cups, 2 inches dia.
1 small size cup, 1.3 inches dia.