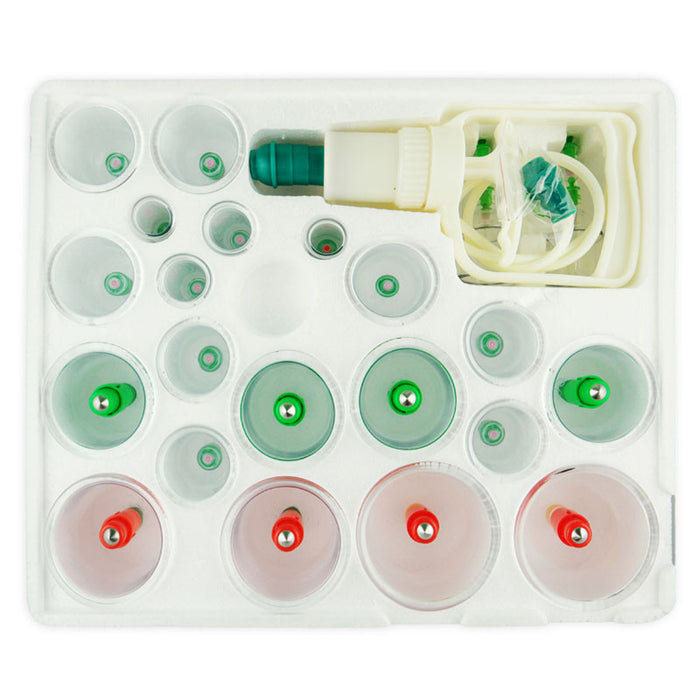 24 Piece Value Cupping Set
24 cups per set with detachable magnets tailored for either magnetic cupping or standard cupping therapy.
Sizes of small, medium, large and extra large 
Combination of treatment with acupuncture, massage and Gua Sha (Scraping) for internal conditions such as wind, cold, dampness, heat and toxin.
External use only. Safe, easy to learn and apply 
Ideal for home and travel; perfect gift for family members and friends.
Indispensable for practitioners and lay people in pursuit of low cost natural remedy of no side effect 
Kit includes 24 cups (regularly 17 cups), extension cord for unreachable back therapy, suction gun, instruction manual and gift box
Note: It is normal to have temporary mark left on the skin after application. The mark will fade and disappear.