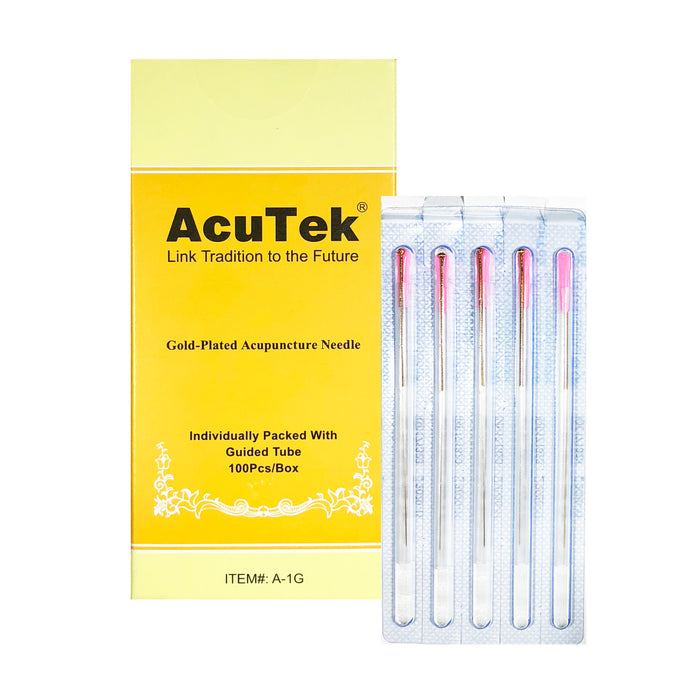 AcuTek Gold Plated Single Needle Pack
Link tradition to the future. Super smooth AcuTek needles in 24K gold coating. These are high quality, painless, sterile needles made from surgical stainless steel.
Spiral wound gold plated copper handle
One insertion tube per needle
Individually sealed blister package
100 pieces per box
About the Manufacturer
AcuTek needles are contract manufactured by Huato Medical Appliance in mainland China. Known for their superior manufacturing facilities, the AcuTek brand of needles empower practitioners with needles made using Japanese marine-grade surgical stainless steel for a smooth and painless insertion. A variety of handle-types and packaging are available to choose from.