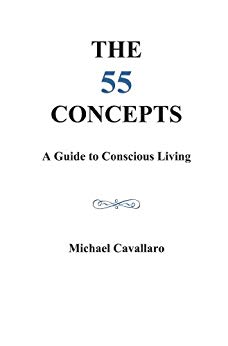 55 Concepts: A Guide to Conscious Living
Are you ready for change? Do you want real answers that work, not more theories?

Tired of roadblocks and dead ends? The 55 Concepts are simple tools that you can use to make change in every aspect of your life, from personal relationships to performance at work. When used regularly they can open doors to a new YOU-niverse, allowing you to begin to create your own life and experience joy like never before. Make the 55 Concepts a part of your life and get ready to change!