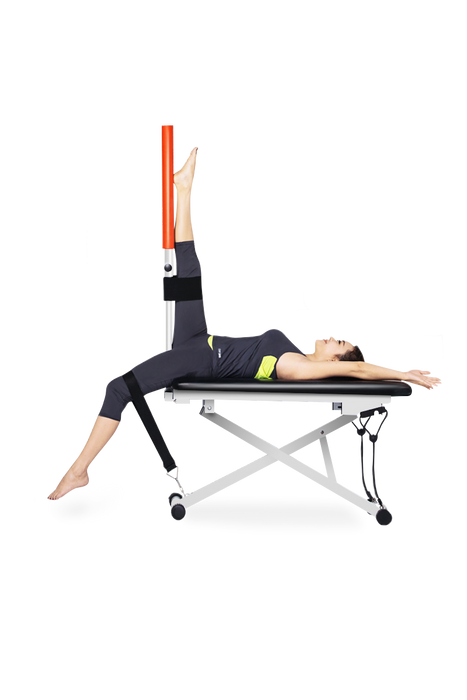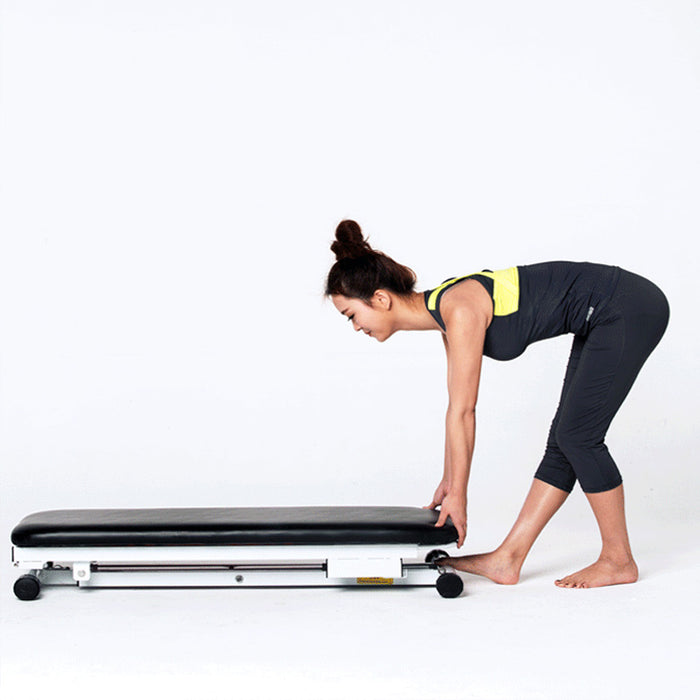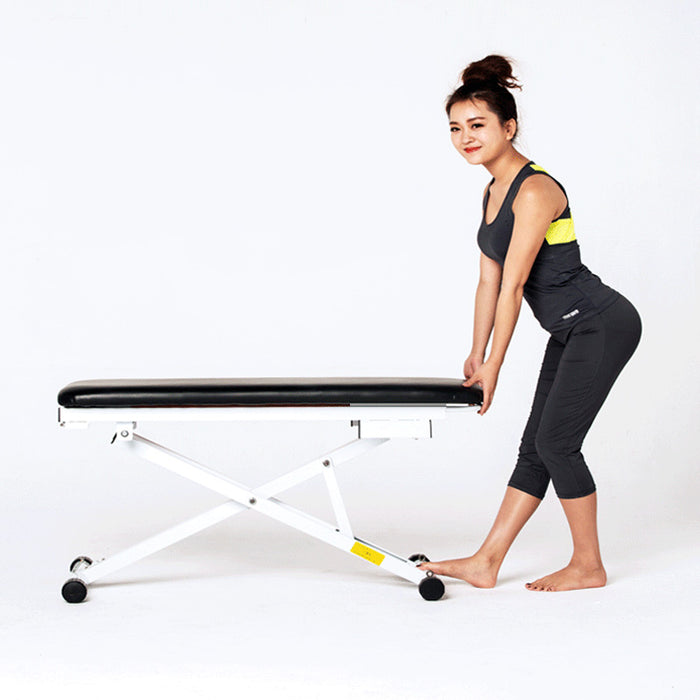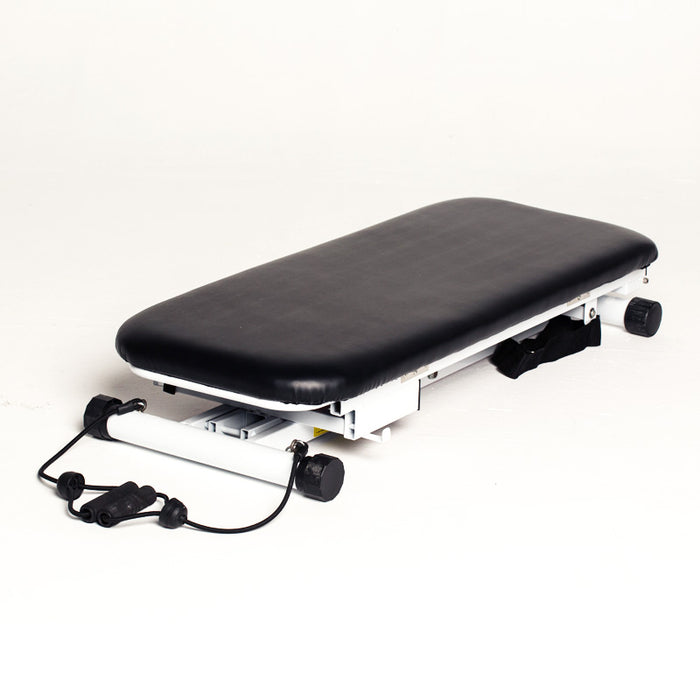 Metal Portable Lajin Bench -Durable, Flexible and Convenient
** NON REFUNDABLE AND NON-EXCHANGE **
Pain Free Naturally with Lajin
Lajin is derived from the principles of the Ancient Chinese Medicine. It means to stretch muscle, adjust bone and meridians. The Chinese Emperor Medicine points out that a person who persistently sticks to the practice of Lajin is able to live a longer and heavier life. To Lajin to make muscle extend by 1 inch (cun in Chinese), his or her life span will increase by 10 years.
Unlike Yoga, Lajin is quite simple, easy to learn and practice. It takes several minutes to master. There are mainly 5 methods to follow, namely (1) squad down with hands holding head, (2) stretch both arms against the ears upwards, (3) raise hands to touch the upper left and right frames of door, (4) sit on bed, sofa or chair to move slowly left and right with hands pointing upwards; and (5) lie down on Lajin Bench to have leg lean tightly against the pole; one leg after the other for 10- 20 minutes each time. The practice with Lajin Bench has proven the most comprehensive and effective method to stretch muscle; adjust bones and meridians among all the methods put together.
Lajin has become extremely popular in Asia including Taiwan, Hong Kong, Malaysia and China; and is getting well-known in Europe. We are proud to introduce this classic healing wisdom through self practice to the U.S; and aim at living a pain-free life naturally*.
Lajin is recommended to conduct under the instruction and supervision of a practitioner for beginners in clinic and may be practiced at home as well.
Multi-functional
Portable
Easy to fold and install
Stylish look
State-of-the-art design and practically effective
Patented tension technology
Sturdy and safe
Cozy, and high grade PU leather panel
No assembly required
Dimension: 44" L x 17" W x 67" H
Net Weight: 49 Lbs
Caution: Color of the Lajin Bench displayed on the website may appear lighter or darker from the actual product custom ordered from the manufacturer for every shipment.