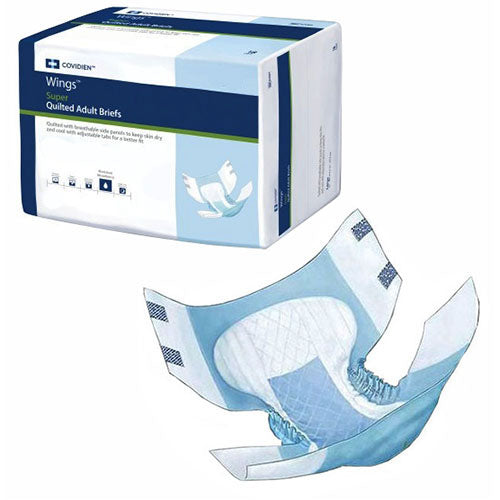 Super Quilted Adult Diapers for Heavy Absorbency
These super quilted adult diapers are disposable briefs for maximum heavy incontinence protection. These adult diapers have sturdy re-fastenable tabs to ensure a secure fit and maximum protection. It features comfortable, dry and leak free brief.
High density core.
Super absorbent core is designed to quickly lock in fluid and neutralize unpleasant odors.
Cloth-like back sheet is ultrasonically bonded for a quilted look and feel.
Airflow technology allows for air to skin contact, keeping the skin cool, dry and comfortable while minimizing heat build-up.
State-of-the-art top sheet is noticeably softer than traditional non-woven, providing a more comfortable experience for the wearer.
18 individually packaged diapers.