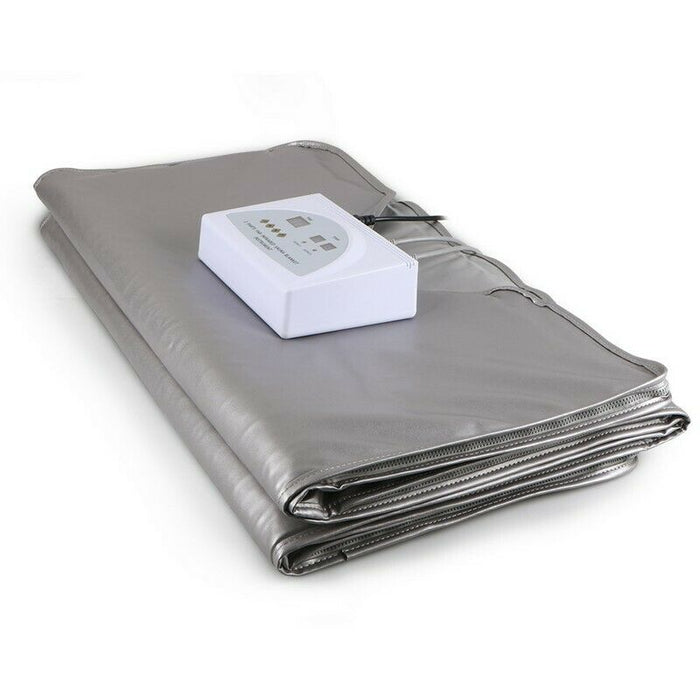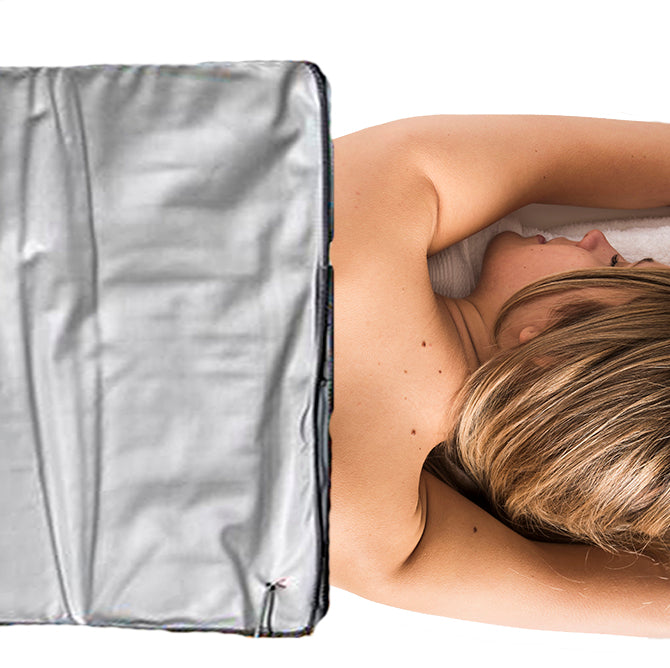 Dual Zone Far Infrared Sauna Blanket
Infrared blankets are an easy to use and affordable solution for adding infrared therapy to your clinic and home. Patients with aches and pains from everyday life build up and disrupt muscle movement and comfort. Infrared heat therapy is the ideal solution to loosen muscles and help burn fat. Set the timer and the therapy begins. Patients and doctors love this blanket.
Product Advantages
36V/300W Low output voltage safe for users without any risk of burning or electric shock compared with higher power sauna blankets
Dual channel precise temperature control enables you to control and adjust the temperature and working time for top and bottom of your body. For users with cold feet or legs, you can turn the temperature higher on the bottom section.
Made of high-efficiency heating element for quick heating and long operating lifetime.
Technical Specifications
Voltage: 110V
Power: 450W
Blanket dimensions: Approx. 6x3 ft.
Blanket weight: 15 lbs.
Note: The bamboo mat in the pictures are not included with the product. It's suitable to place the infrared blanket on a massage table, bed or wooden floor.
FDA Disclaimer: The statements have not been evaluated by the U.S. Food and Drug Administration. Products are not intended to diagnose, treat, cure, or prevent any disease.